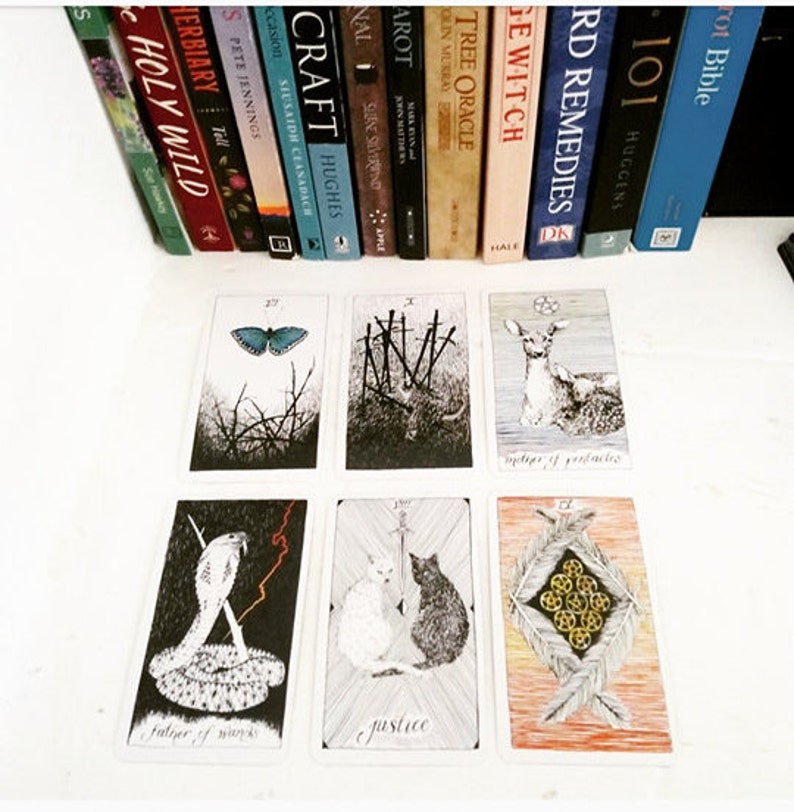 Six card spreads are wonderful for deep exploration of an issue without being too complex and confusing. I love using these spreads because you can get a really interesting and juicy reading, one where you can really see synergy between the cards and the aspects of your life. They are some of the most fun and illuminating spreads to do!
All readings are done with the highest respect. I sit at my altar space and meditate and slowly draw the card/s, interpreting the message both intuitively and through my intimate knowledge of traditional tarot symbolism.
Upon Payment of your order, please send me a message to state whether you would like a video reading or a word document, and a paragraph explaining your current question or situation that I can help you with. If you are not sure what to write, just a bit about yourself and your life is fine!
(If you have specific card positions that you would like me to use, I can accommodate this)
I use tarot as a tool for enlightenment and reflection, to shed light on people's lives in a way that they may not have experienced before. I do not tell the future, I cannot give medical advice and I have certain limits. For my full code of ethics, please visit my website http://www.rg-wood.com 
I am obliged by law to state that my tarot readings are for entertainment purposes only.
I look forward to working with you,
Blessed be )0(